When
Wednesday May 3, 2023 from 8:00 AM to 4:00 PM PDT
CI Expo 2023
Hilton Hotel
Oakland Airport
Oakland, CA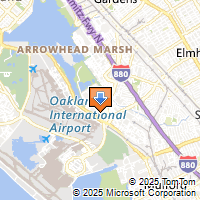 Driving Directions
Contact
Roz
REDWOOD MARKETING
roz@redwoodav.com
(916) 912-4115

The 14th Annual Northern California CI Expo 2023
May 3, 2023 at Hilton Oakland Airport
Welcome back to our 14th Annual Northern California CI Expo 2023.
We have compiled some of the best and brightest minds in our industry for this one day event, showcasing a variety of manufacturers, integrators and trainers.
FREE LUNCH
FREE PARKING
FREE TRAINING
The CI Expo is a free and trade-only show, meaning that the general public is not invited. You must be a trade Dealer, CI Integrator or an employee of one. If you are not one and want to attend as an industry affiliate, you must contact the organizers of CI Expo and prepay an industry affiliate fee of $600.
Thank you to our Platinum Sponsor!